THERAPEUTIC REMEDIAL MASSAGE &
PAYNE RELIEF METHOD –
Integrated Bodywork
Integrated body work "PAYNE RELIEF METHOD" is a specialised sequence of manipulation of soft and deep tissue, to correct misalignment of tendinous tissue, to help realign and release muscles and ligaments for optimal placement and function, and to enable correction of posture and structural problems.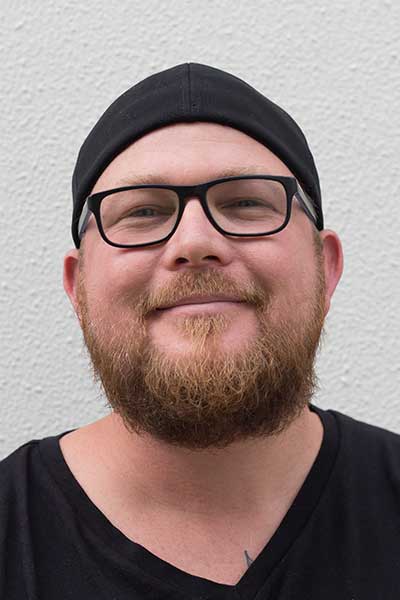 Troy Payne
Troy Payne, a specialist in sports and massage therapies, has mastered the techniques and developed many new techniques over a period of some 20-years experience in sporting associations and therapeutic practice in Australia.
Specialising in sports massage and week-to-week body maintenance, Troy's special techniques for the relief of symptoms is almost immediate and is ideal for cases such as:
Muscle spasm

Sprains

Frozen shoulders and joints

Sciatic nerve and lumbar problems

Tennis elbow

Shoulder and neck tension

Ankle and knee ligament/tendon misalignment
This technique is so unique and has such a huge success rate that people fly from all over Australia to attend the clinic here at Payne Relief in Mooloolaba on the Sunshine Coast. Troy was trained with none other than the founder himself Allan Niblett and has been practicing this technique for over 20 years.
Troy Payne is a master of the NIBLETT technique and many other specialised massage techniques including the PAYNE RELIEF method. He has been shown from the likes of the late Syd Jones and the ever famous Garry McDonnell, aka Dr Death. Now Troy, and only a select few, know these highly effective skill sets. He has been helping many sporting teams and sporting stars get the most out of their body and game.
From day-to-day body maintenance to extreme sporting injuries, Team PAYNE Relief will assess your body. They will find the problem area and treat to your specific needs to increase mobility, correct imbalances, relieve tension and injury and allow more freedom in the body.
Treatments take between 45min-1hr.
Treat Yourself to a Payne Relief Massage

Visit Us
03/29 First Ave
Mooloolaba,
QLD 4557
Australia
TRADING Hours
| | |
| --- | --- |
| Mon: | 6.45am - 7.30pm |
| Tue: | 6.45am - 8.30pm |
| Wed: | 6.45am - 7.30pm |
| Thu: | 6.45am - 6.15pm |
| Fri: | 6.45am - 6.15pm |
| Sat: | 8.30am - 3.00pm |
| Sun: | 9.45am - 4.00pm |
|   | |